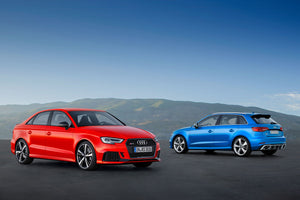 Where are the nuggets in 2021?!
As soon as MCM's latest episode hit the Tubes of You a wailing and gnashing of keyboards was heard across the world as some aggrieved viewers demanded Marty and MOOG "go back to working on nuggets". But, what is considered a nugget in 2021?
We live in strange times, when the common 1990s Japanese performance cars many of us grew up buying and selling for a pittance are now sought-after classics. Values for iconic cars like Nissan's R32-R34 Skyline GT-R, Toyota's JZA80 Supra, and even Honda's DC2 Integra Type R have surpassed many traditional "classic cars" like Chevy Camaros, Minis, and even old Porsche 911s!
So if the cars we're used to buying and modifying are now out of reach, what is left? First, we need to think back to what we were spending on cars to modify back when MCM first hit the Internet, at the start of 2008. 
In those days approximately $10,000-$15,000 was an average price for a decent GC8 WRX, Liberty RS Turbo, six-cylinder E30 BMW, or even a mid-90s SS Commodore, while Supras, Silvias or GTS-T Skylines in good condition and late-model RX-7s were generally $15,000-$25,000 depending on the modifications.
While many of these cars got far cheaper a few years later, those bottom-priced "bargains" often had significant issues like hidden crash damage, rat's nest wiring issues, or serious mechanical problems. Let's have a look at MCM's history with some of these types of nuggets before we get into looking to the future...
Marty and MOOG tried their hand at building abused cars in the past, where the videos end up being 90% fixing problems before they got to the sweet mods and enjoying the tsu-tsu. In MOOG's corner there was the Taylor Drift 180SX (CLICK ME!), followed by the fiasco which was the ex-show-car 2WISTD (CLICK HERE)...
Marty also got a dose , first with his white RS Liberty wagon (CLICK!) and then later when he built one of MCM's most enduring project vehicles: Too Sexy. You can watch the entire $3000 turbo challenge HERE but the fact of the matter is that Marty and MOOG have poured many thousands of dollars, and hundreds of man-hours over FIVE YEARS into building something that is now a fast car... and still a nugget.
Last year they both spent $2000 on 90s FWD nuggets - a Nissan NX Coupe and a Toyota Sera - to battle them (SEE HERE) and this ended up in a cloud of broken cars and failed challenges. Much like the Yaris Hilton Experiment (CLICK ME!). 
So what else is out there in nugget-land that will keep the Internet happy for budget-conscious buyers?
There are currently 11 Mk5 Golf GTis for sale under $10,000 on Carsales at the time of writing. While high-mileage, second-hand Volkswagens don't have a fantastic reputation, people also forget how chronically unreliable and expensive twin-turbo Subaru Legacys were (not Marty, though). 
Subaru still have some cheap, but well-made, nuggets in the bargain bin. The fourth-generation Liberty (Legacy) GT models are a turbo-fed direct line back to the original RS Turbos, while the 3.0 R Spec.B models (as used in the OUTFAP build) offer great performance and practicality for under $10,000. The six-cylinder models got Bilstein shocks, a six-speed gearbox and a super-comfortable interior, too.
Though they have a reputation in the car world, the Toyota 86/Subaru BRZ siblings make formidable project cars, as we saw HERE with MOOG's BRZ build. With plenty of examples available from $15,000-$20,000 second-hand these days these late-model sports cars offer plenty of nuggetty fun.  
Back when MCM were uploading their first videos, Toyota's Chaser, MkII and Aristo were some of the hottest rear-drive grey import sedans doing the rounds thanks to the JZ-power under their bonnets. Thanks to their soaring prices the Lexus IS200 has become a bargain buy, with manual examples often changing hands for under $5000. 
While there are a world of sub-$1000 cars for sale on Facebook Marketplace, Gumtree, and the like, none of them are in roadworthy condition or are worth investing the time into making safe to be driven on public roads. There will always be a place for unroadworthy vehicles that can be turned into zombie-proof machines, or convertibles, the cost of transporting them around Sydney means they're unlikely to ever be a major part of the show. 
---