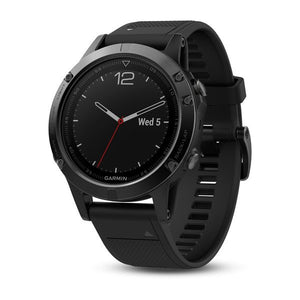 A Garmin What?
a Garmin Catalyst. Garmin came on as an official sponsor of Mighty Car Mods recently. How did that happen? A little like this...
A few years back I was in the market for a smart watch, so i could track health and exercise, and also lose the phone out of my pocket while working on cars (after smashing them up too often). There's heaps of options but a 1 day battery life and weird bulbous looks wasn't going to cut it for me; i wanted something that looked a little more like a watch..
I ended up buying a Fenix 5s. 
After getting it set up to track running, bike riding, and even some motorcross, it became a daily driver and basically lived on my wrist. Within months it was pretty beat up, but it hadn't missed a beat.
I got an email from Garmin saying, "Hey we saw you have a Fenix, we make some mad stuff for cars. Are you guys keen to have a look at it?" and the rest is history.
We used their Garmin Overlander during our Kei Truck & Jimny off-road adventure and the Kei Truck has a Truck GPS in it. Putting in the tiny dimensions of the truck and it telling me I can basically make it through every tunnel in the world is hilarious.
A product we have used extensively, and which you may have seen in a recent video of racing around Sydney Motorsport Park, is the Garmin Catalyst.
This. Thing. Is. Awesome.
It's a specialised product, so if you aren't going to be racing your car around tracks against the clock or trying to improve your racing lines, its going to be a dash ornament: this is not a Swiss Army Knife, it is a hammer.
Garmin sent us over two and, ever since, we've been bouncing them between the various cars we've been track driving. In particular the STI, Lotus, E30 and Supergramps, to name a few.
I won't list all the specific features here, but i'm going to list my top 3 favourite things about this unit, and why I wouldn't go to a track without one:
1. The unit itself magnetises to a mount, and the mount has all the wiring on it. It's not messy and it's so quick to grab after your session to show your mates or review your footage.
2. It's easy to use and it feels polished. There may be phone apps or Android devices out there for cheaper with lots of bells and whistles, but to get this thing going you barely need to read the instructions. Stick it on your dash, give it a few details of your car and the track you're at, and DRIVE.
3. It can actually make you a better driver. There's no substitute for a meat-based driving instructor, but this is the next best thing. It can show you (with video and talking) where you can brake better, turn-in better or accelerate faster.
So that's whats been hanging off our windscreens. If you get a chance to test one out and you like driving on race tracks, you will not be disappointed.
---